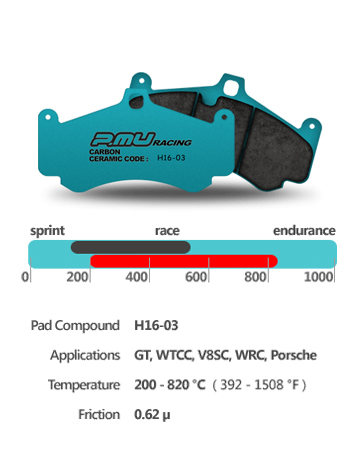 H16-03
P.Mu H16-03 has very quickly become a fierce competitor to the other 'main stream' compounds in the racing scene around the World.

DESCRIPTION:
This is a 'competition-only' pad designed to offer the very best performance in torque, feel, fade resistance and release.
H16-03 won't start to show signs of fade until around 900+°c which is well above what brake systems are designed to cope with in general. High initial 'bite' coupled with very good release characteristics means the driver can attack the braking area with little concern for locking wheels and improved confidence.
Use this pad in most high stress brake applications for excellent results